---
Report of Search for Pipkin Data in England
Some of Col. Philip Pipkin's records state that our Pipkin family does not have a Coat of Arms. Below is a Coat of Arms from his files along with a 1981 letter from England stating there is no official crest.

Coat of Arms Confirmation
Part I. - EXHIBIT A. - ARMS
The hand worked sketch has been made by a research assistant qualified to make correct interpretations of the heraldic descriptions offered in the research report. The drawing is offered as an aid to help you visualize the Coat of Arms. There will be some difference in style of artwork when the finished Coat of Arms is created by an official heraldic artist and hand painted in the correct tinctures and tones.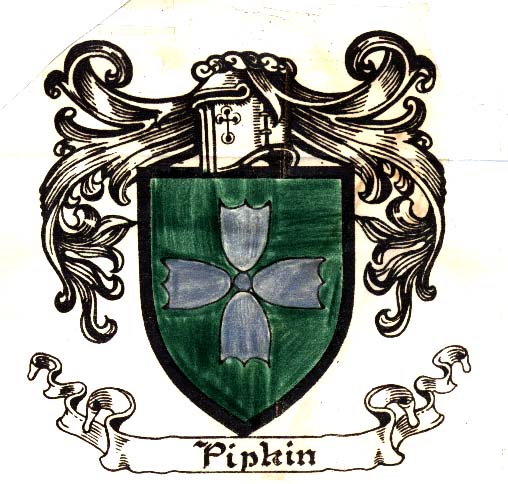 PIPKIN
ORIGIN: England
VARIANTS: PEPKIN, PIPPIN, possibly PITKIN
CLASSIFICATION: Nickname

MEANING: Pip is a diminutive and nickname for Peter, as is Pit combined with the diminutive suffix -kin.
HISTORICAL NOTES: Pepin, from which Pip and Pipkin may have evolved, is one of the most important names in medieval French History. Pepin of Landen (Brabant) who died in A.D. 640 was the progenitor of the Carolingian Dynasty.
ARMS: Vert a cross avellane argent.

NAME (Arms): Pipken ORIGIN: England
Your Reference Number: R 859
Prime Reference Source: Sir B. Burke

---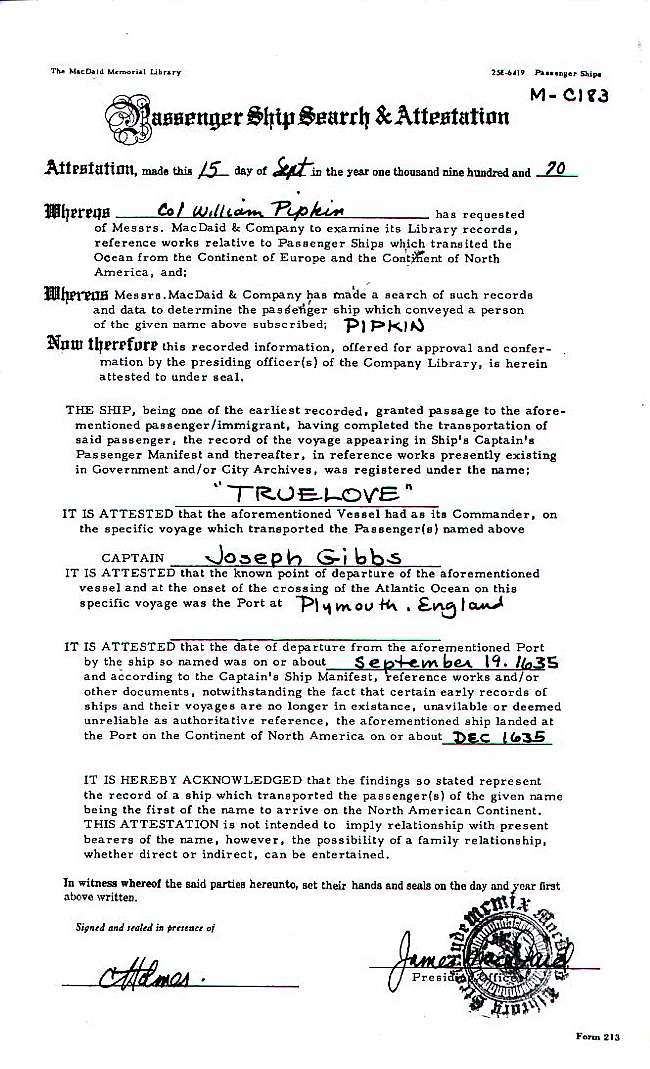 ---
Globular pipkin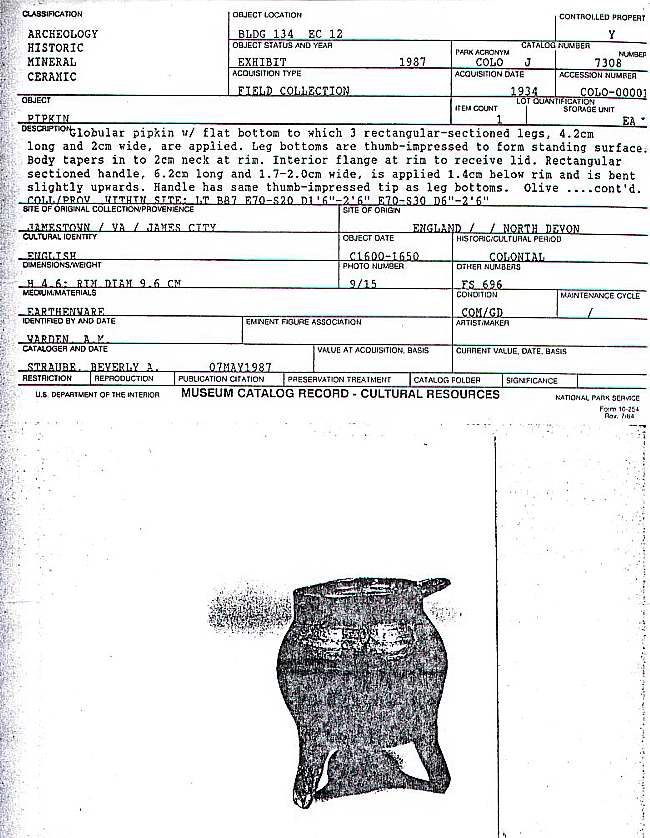 ---